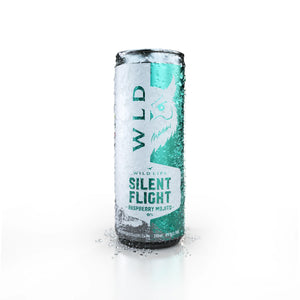 Silent Flight is a non-alcoholic raspberry mojito in a sleek 355ml can. This owl is parched and ready to sip.
WHY?We know that sometimes the situation calls for a non-alcoholic option whether you're sober curious, or need to stay uber-alert on the trails for your next adventure. 
Raspberry, mint and fresh lime mingle with balanced acidity to make this bevvy a perfect alternative for those looking to explore the non-alc cocktail category.
Grab a 'parliament' of cans and quietly sail into flavourtown.