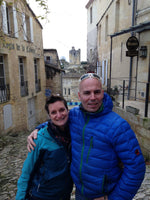 The Passion Behind the Wines
Who we are: Val & Anthony. Val is from Quebec, Anthony is from the Bordeaux area in France. We fell in love in with each other and with the Rockies. Canmore is our home. We love the outdoors, a good laugh, cooking up a storm and of course, a good bottle of wine, a craft beer and the occasional cocktail. The art of the table and hospitality flows in our veins. It is not just a job; it is who we are. We are fortunate to sample wines every week, to visit new vineyards and breweries everywhere we go, and to learn about new and old spirits from great masters. Just talking about it puts a spark into our eyes. Let us share our passion with you.
The Best Wines Are The Ones We Drink With Friends

Anonymous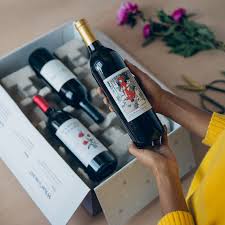 Wine Subscription Club
Let me share my new favorite wines with you! It is a little tour of the world in 6 bottles a month 2 whites, 4 reds. These are my monthly "Coup de Coeur" the wines I fell in love with this month. This monthly case of wine is for the wine aficionado that is keen get out of his/her zone of comfort to discover new gems! $150/ month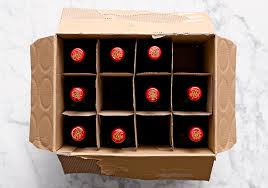 Custom Surprise Wine Case
Tell me what you drink and your budget and let me select your wines. This is my favorite thing to do! Recommend wines you are sure to love. A surprise case tailored to your own liking!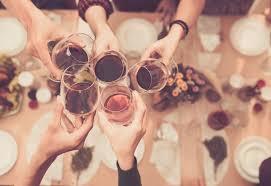 Wine Parties
Host your friends with a wine party. Give us a call, we can help you organize everything! Fun and easy!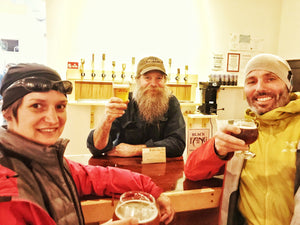 Craft Beer Club
Let our expertly curated monthly selection surprise and delight you with each sip.
Our beer club is an affordable and convenient way to try new beers from Canada's finest Microbreweries.
Hours of Operations
Everyday 12PM - 8PM
Monday 12PM - 8PM
Tuesday 12PM - 8PM
Wednesday 12PM - 8PM
Thursday 12PM - 8PM
Friday 12PM - 8PM
Saturday 12PM - 8PM
Sunday 12PM - 8PM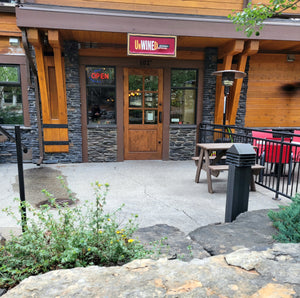 Location
Our Location
Our boutique liquor store is located in Three Sisters Village, just south of Canmore on the Trans Canada Highway. Avoid downtown traffic and take Canmore's first exit for Three Sisters to enter the village and visit us. We are on the way to Quarry Lake, the Nordic Center and Spray Lake. We are also ideally located to serve all the local campgrounds: Bow River Campground, Bow Valley Campground, Three Sisters Campground & Spray Lake Campground.