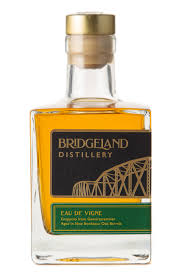 Grappolo from Gewurztraminer.  An alluring nose of lightly pressed grape skins with a hint of tropical fruits like lychee. Big sweet mouthfeel with a hint of ginger. Similar to what a reposado provides to a silver tequila, the mellow finish reveals what is great about carefully aged grappolo!

Production and distillation Notes
Still: Copper Pot Still
Base: St-Hubertus Gewurztraminer grape skins
Distillation: Small-batch, 2x distilled
Oak Barrel: New Hungarian casks.