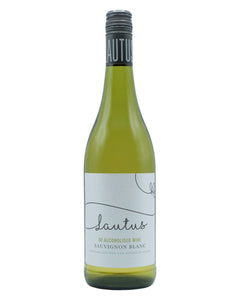 Lautus Dealcoholized Sauvignon Blanc is a lovely, drinkable bottle from the first whiff to the last sip. It has a very light aroma of crisp apple, pear and lemon that doesn't overwhelm you or contain any chemical notes.
On the palette it's pure lemongrass and tart but juicy apple, with a very faint minerality. A good amount of acidity lingers on your tongue.. It has a lighter mouthfeel than some other heavier non alcoholic wines which makes the Lautus experience both sumptuous and refreshing at the same time.
It's not overly sweet but it's not dry either - it's somewhere in between.
This wine will pair well with dishes that have a lighter citrus based sauce such as a chicken or veal scallopini, salmon en papillotte or salad dishes with a citrus based dressing. It's almost too elegant to be a 'mixing and mingling' type of wine, and definitely deserves to be the shining star next to a well-plated meal.