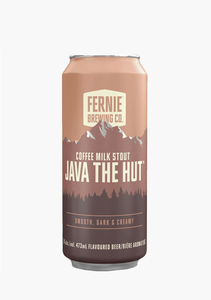 Smooth. Dark. Creamy.

The popular, and local, Crowsnest Coffee Roasters supply our blend of coffee beans for this seasonal Winter brew.
These are added to the mash, along with a decadent amount of Chocolate, Roasted and Black malts.
Add a touch of lactose powder, and you get a Stout with amazing flavours and dreamy smoothness.