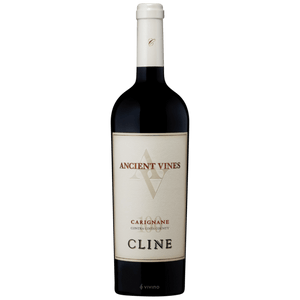 This Carignane is made from grapes from four separate vineyards located in the Northwest part of Oakley, California. The vines all share sand-soil and a close proximity to the San Joaquin River. The newest of the vineyards was planted in 1940 and the others in the early 1900s. This region is known for its ability to ripen these traditionally dry-farmed, head trained vines to create distinctive Cline wines.
TASTING NOTES AND PAIRINGS
Containing aromas or strawberry, cherry, cranberry, cedar, white oak, cinnamon, and nutmeg. Flavor profile of Red berry jam, plum, pomegranate, white chocolate. Medium bodied with refreshing and vibrant acidity, refined and elegant tannins; with long and lush finish.